Post by Funkytown on Jun 29, 2022 2:10:35 GMT -6
Here we go:
Daily Times/Key Dates

Camp will be open daily from 11:45 a.m. to 5:30 p.m. with practices held from approximately 2:15 p.m. to 4:30 p.m.

Saturday, July 30 – Back Together Saturday at Land O' Lakes Practice Fields
Monday, Aug. 1 – First Padded Practice
Monday, Aug. 8 – Night Practice at TCO Stadium, 5:00-9:00 p.m.
Wednesday, Aug. 17 – Joint Practice with San Francisco 49ers
Thursday, Aug. 18 – Joint Practice with San Francisco 49ers

Moved over from elsewhere: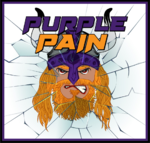 Vikings position battles: Exploring the competitions heading into training camp
by Arif Hasan
Right guard
The one starting position where there is real ambiguity is right guard. The Vikings have moved last year's right guard, Oli Udoh, back to tackle where he'll serve as swing depth. He'll functionally be playing the role that Rashod Hill played on the offense for a number of years. At right guard, the Vikings have brought in former Dolphins guard/tackle Jesse Davis, former Colts reserve Chris Reed and rookie Ed Ingram from LSU.

Early in the spring, the Vikings seemingly rotated Davis and Reed in with the first team. But as organized team activities progressed, it seemed like only Davis was working with the ones. This has left Reed as a second-team guard along with Ingram.

It's unlikely, though, that Davis has won the job. The Vikings have put all of their rookies in backup roles while the veterans take on starting jobs so that reps early in the offseason run smoothly. It would be frustrating to continuously waste practice reps because a rookie hasn't learned his assignment.

Instead, expect Ingram and Davis to compete for the role once training camp starts, with the possibility of spot appearances by Reed. Still, if we were to pencil in a starter now for Week 1, it'd probably be Davis.

Quarterback (QB2)

Defensive end
Two of the three interior defensive line positions have been sorted out. Harrison Phillips and Dalvin Tomlinson will be playing nose tackle and defensive end for the Vikings and should take the bulk of the snaps there. In the modern NFL, we're used to only seeing two interior defenders on the field, even in 3-4 systems. After all, with the rise in pass-heavy offenses and multiple-receiver sets, many teams are taking their third defensive lineman off the field in favor of a cornerback or safety.

But there are still a lot of snaps up for grabs. That third spot will be particularly important for the Vikings given the makeup of their defensive line corps, in that it's focused more on run defense than pass rush. If they can get their second defensive end to perform a pass-rush role, they might be able to better complement what Danielle Hunter and Za'Darius Smith are doing on the outside when it comes to pressuring quarterbacks.

Right now, Armon Watts is leading the way in that regard. His role has been somewhat murky since he joined the team in 2019, and he has bounced between playing the pass-rushing three-technique role and the run-stuffing nose tackle role several times. That may have prepared him well for this role in the 3-4 as it requires a bit of both skill sets, but he will face competition from James Lynch, Esezi Otomewo and Jonathan Bullard.

Bullard and Lynch both have experience in this role, with Bullard earning his under Vic Fangio as a member of the Bears and Lynch earning it in college at Baylor. That could put pressure on Watts, who has primarily played in a 4-3.

This sub-package role can be an important one for the Vikings, and some of their best defenses — like the 2017 group that took the team to the NFC Championship Game — featured a talented player in a similar position, albeit as a 4-3 pass-rush specialist. That could give the Vikings the flexibility they need to attack offenses of every stripe going into 2022.

Wide receiver (depth)

Punt returner
The Vikings have their kick returner in Kene Nwangwu and should be happy with what he provides. But they seem less settled at punt returner. This has an overlapping — but not identical — skill set, and that distinction is enough that Nwangwu won't be a shoo-in for the job.

Instead, we'll see a competition between Smith-Marsette, Osborn, Wilson, Jalen Nailor, Thomas Hennigan and a defensive player or two who may have that skill set.

In 2020, the Vikings ranked last in the league in yards per punt return. The 2021 Vikings were much better in that regard and finished around the league average, but they elected not to keep Dede Westbrook, their primary punt returner last year. So, it's back to square one, and they'll be evaluating this position closely in the hopes that they can at least get back to average.

Other positions
The Vikings have not technically decided to start Lewis Cine at safety and have had Camryn Bynum and Josh Metellus take first-team reps along with Harrison Smith, while Cine remains on the second team. That probably will not be the case when camp breaks in late August, but it's worth monitoring.

The same could be said at cornerback with Andrew Booth likely slated to take over for Cameron Dantzler by the time the season starts. As a second-round pick, it's a bit less of a given that Booth will be handed the job, but the Vikings are high on their rookie corners and will give Booth every opportunity to win the job outright.

We should see some movement at punter with rookie Ryan Wright challenging veteran Jordan Berry, but the stakes on that battle seem lower than they've been in the past after a so-so season from Berry in 2021.

There could also be a healthy competition behind Smith and Hunter at edge rusher, with newly acquired Andre Mintze going up against D.J. Wonnum, Patrick Jones and Janarius Robinson.
Link:
theathletic.com/3371072/2022/06/20/vikings-position-battles-training-camp/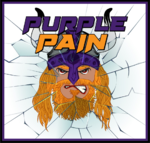 Vikings 53-man roster projection 2.0: Who's in and who's out after minicamp?
by Arif Hasan and Chad Graff
Quarterback
In: Kirk Cousins, Kellen Mond

Out: Sean Mannion, Nate Stanley

Chad: I'm changing my tune here. Last time around, I had Mannion on the 53-man roster because Cousins loves what he brings behind the scenes, and everything O'Connell wants to do is built around Cousins and making his life easier. So it stands to reason that O'Connell would keep an extra backup if that's what Cousins wanted. But the more I thought about it, the more I realized the Vikings should have no trouble getting Mannion onto the practice squad. Mannion is 30 and the league saw the performance he had in Green Bay a year ago. So I've got him cut, but added afterward to the practice squad so he can still be in the quarterback meeting room with Cousins.

Arif: OTAs demonstrated that Mannion will continue to compete for the second quarterback job. Mond took a few reps with the second team, but not too many. Still, I think Mond has a better shot of making the roster if only because he's more valued as a young quarterback, like Chad says. One reason Mond didn't rotate in with the second team too often may be that Stanley was hurt and didn't participate much, so there was no one else to take the reps with the third team. Mond's upside is something the Vikings will want to invest in so they can have a few options available a few years down the road when they need to make another decision on Cousins.

Running back
In: Dalvin Cook, C.J. Ham, Alexander Mattison, Kene Nwangwu

Contested: Ty Chandler (Chad has him in, Arif has him out)

Out: Bryant Koback, Jake Bargas

Chad: This might be the position with the least intrigue as it relates to the 53-man roster. It's pretty safe to say that all five I have will make the roster. Mattison is the clear backup to Cook, Nwangwu is already one of the league's top kick returners and the Vikings are excited to see what they have in Chandler, a fifth-round pick. Plus, Ham will still get a lot of usage in O'Connell's scheme.

Arif: I figure Ty Chandler is a pretty safe practice squad stash, so I'm going to take a risk on him clearing waivers. To me, it's asking a lot to have four running backs in addition to a fullback who can run the ball. I could be wrong here, but given how much depth I want to build elsewhere, I'll take that shot.

Tight end
In: Irv Smith Jr., Ben Ellefson, Johnny Mundt

Contested: Zach Davidson (Chad has him in; Arif has him out)

Out: Nick Muse

Chad: This is where I'm taking a shot and going a bit unconventional. By cutting Mannion, I had an extra spot on offense and thought about keeping Bisi Johnson on the roster. Instead, I'm going with an extra tight end (Davidson) because of the injury pasts of both Smith Jr. and Mundt. Those two were limited throughout spring practices, so a fourth tight end behind them (especially if O'Connell continues relying on two-tight-end sets) isn't a horrible idea. So I've got Davidson, a fifth-round pick who is a better receiver than blocker, making the team.

Arif: This one was tough, but I'm letting Davidson develop for another year on the practice squad and rolling with three tight ends. We should expect big things from Irv Smith this year, but I don't think this will be an offense that has too many tight ends on the field at once. When it does, a blocking specialist like Ellefson might be the best way to go. I figure that Mundt's immediate help will be more valuable at the third tight end spot than Davidson's long-term upside.

Wide receiver
In: Justin Jefferson, Adam Thielen, K.J. Osborn, Ihmir Smith-Marsette, Jalen Nailor

Contested: Bisi Johnson (Arif has him in, Chad has him out), Albert Wilson (Arif has him in, Chad has him out)

Out: Dan Chisena, Myron Mitchell, Blake Proehl, Trishton Jackson, Thomas Hennigan

Chad: As the Vikings morph into a team that passes the ball more, it would be nice to have six wide receivers. But here's where I pay the price for keeping Davidson. If they only keep five wide receivers, it probably comes down to a tough choice between Nailor and Johnson. And while Johnson may be better right now, I think Nailor's upside is higher, so he gets the nod.

Arif: I'm keeping seven receivers, something the Vikings have actually done before, if only for a brief moment. Part of it is that I see a lot of value in these players, and some of it is that they all have special teams roles they can fulfill. This could turn into fodder for a different type of roster improvement down the road, whether that comes with a trade opportunity or something else, but there are a lot of good receivers on the roster and I could see how they might all be able to help.

Offensive line
In: Christian Darrisaw, Ezra Cleveland, Garrett Bradbury, Jesse Davis, Brian O'Neill, Oli Udoh, Ed Ingram, Chris Reed, Austin Schlottmann

Out: Vederian Lowe, Wyatt Davis, Kyle Hinton, Josh Sokol, Blake Brandel, Timon Parris

Chad: Four of the five starting spots are secure here with only the battle at right guard up in the air (I still see Jesse Davis as the favorite). With that final spot on the offensive side, I think you could make an argument for Lowe if only to have an extra offensive tackle. Perhaps that's something to consider instead of keeping a fourth tight end.

Arif: Chad and I agree on this one. Udoh is a swing tackle in this scenario, while Jesse Davis provides further depth there. Ingram and Reed provide guard depth, and Schlottman serves as the backup center.

Defensive line/edge
In: Danielle Hunter, Za'Darius Smith, Harrison Phillips, Dalvin Tomlinson, Armon Watts, D.J. Wonnum, James Lynch, Esezi Otomewo, Patrick Jones, Jaylen Twyman, Janarius Robinson

Out: T.Y. McGill, T.J. Smith, Tyarise Stevenson, Jullian Taylor, Zach McCloud, Jonathan Bullard, Luiji Vilain, Andre Mintze

Chad: I changed things up here from our last projections: I'm keeping Robinson this time. He'll be one of the most intriguing players to watch in training camp as he returns from a season-ending injury. But he was a 2021 fourth-round pick for a reason. If he's fully healthy, he'll have a good shot at making the team.

Arif: I did not expect to agree with Chad here, if only because there were so many players with solid cases to make the team. One reason I kept Lynch is his incredible production in a similar system in college. He and Robinson will be good to have while Otomewo figures out his best position and develops into a more well-rounded player. One person to keep an eye on is the recently signed Mintze, who could challenge Robinson for that final spot.

Linebacker
In: Eric Kendricks, Jordan Hicks, Brian Asamoah

Contested: Blake Lynch (Arif has him in, Chad has him out), Troy Dye (Chad has him in, Arif has him out), Chazz Surratt (Arif has him in, Chad has him out)

Out: Ryan Connelly, William Kwenkeu

Chad: It seems weird to keep only four linebackers, which could present additional problems on special teams. But it was too hard to cut any of the edge rushers above, so this is the price you pay. Dye should fit this defense nicely, and it'll be interesting to see whether he or Asamoah gets the first crack to fill in for Kendricks or Hicks.

Arif: I've kept five linebackers once again, despite the fact that it's a bit unusual for this type of defense to do so. Surratt has yet to see the field, but he still has long-term potential because of his athleticism and may be a good fit for a defense emphasizing run-and-chase linebackers. I also went with Lynch over Dye because they've both had time to prove their worth, and Lynch has done more on defense and special teams.

Cornerback
In: Patrick Peterson, Cam Dantzler, Chandon Sullivan, Andrew Booth, Akayleb Evans

Contested: Kris Boyd (Chad has him in, Arif has him out)

Out: Harrison Hand, Parry Nickerson, Tye Smith, Nate Hairston

Chad: For all the talk about Booth's potential, I think Dantzler should be the heavy favorite to win the starting job opposite Peterson. That would give Booth time to both fully recover from injury and learn the speed of the NFL. And perhaps I was spooked by my own special teams comments above and wanted to make sure I kept Boyd, who has performed well on special teams in the past.

Arif: I don't know what to do with nickel depth, and it seems like the Vikings don't have a solution either. Hopefully, nothing happens to Sullivan. But if injury strikes, they may have to see how versatile Booth or Evans are or keep someone like Nickerson on the practice squad for a quick call-up. As for Boyd, I just don't think he has much upside. Though he has been helpful on special teams, he could be replaced by one of the seven receivers I'm keeping.

Safety
In: Harrison Smith, Lewis Cine, Cam Bynum, Josh Metellus

Out: Myles Dorn, Mike Brown

Chad: There's a chance Dorn could push Metellus for the final spot here, but I think Metellus has a decent cushion for that job entering training camp. It'll be fun to watch how Ed Donatell deploys defensive schemes with three safeties in an attempt to get Smith, Cine and Bynum on the field at the same time.

Arif: Metellus has a pretty good hold on the fourth spot given his special teams play — he's probably the best special-teamer on the roster — and how much the Vikings have valued his play thus far. They put him on the first team over Cine whenever Smith was absent from offseason activities, and he appeared in a few of their three-safety looks as well. The Vikings clearly like him, so he should have a good shot of making the roster.

Specialist
In: Greg Joseph, Jordan Berry, Andrew DePaola

Out: Ryan Wright

Chad: Joseph won the Vikings' kicker competition in OTAs and training camp, easily outperforming rookie Gabe Brkic. Now the only competition among the specialists is at punter. For now, I'm taking Berry, the incumbent.

Arif: I see no reason to move beyond the incumbent at punter, even though I like what Wright has to offer. I think his chances of making this a genuine competition are good, but he is the clear underdog.
Link:
theathletic.com/3377390/2022/06/22/vikings-roster-projection-2/