Post by vikecycle on Aug 20, 2018 20:09:19 GMT -6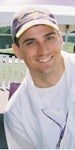 24 tackles in 12 games in 2016, playing inside and out.
66 tackles playing exclusively inside in 2015.
Does that really sound like a guy making his way with stopping the run? Barr has 283 tackles in his career, Matthews has 204 over the same span. Does Matthews occasionally blow up a running play? Of course, because shockingly enough, NFL football teams run the ball from time to time. Does Matthews drop into coverage every now and then? Yes, but his primary responsibility is to rush the passer. Matthews has 8 passes defensed the last three years, Barr has 17. I am not knocking the guy who is apparently your favorite defensive player on your favorite team. I am saying he has had different responsibilities than Anthony Barr and expecting that, at age 33, he is going to be able to come in and play a different scheme with the same success as he's had in the past is unrealistic.
Barr is younger, faster, bigger and stronger. He knows the system. He knows what is expected of him. He was Zimmer's first draft pick. He isn't going anywhere, and if he were, Clay Matthews isn't the guy to replace him.
Yes, and Matthews still gets moved around at both ILB/OLB. Of course GB has rostered ILBs in addition, lol. That doesnt merit being pointed out. They also use their safteys at ILB.
PFR says he played 'exclusively outside'? Doubt it, please show source that? Yes, his position is official OLB, but he STILL gets moved around and put at ILB. I dont know why you have such a hard time comprehending this.
Matthews never played 'exclusively inside'. Every year since 2014 he has been a ILB/OLB hybrid, who moves all over the field, rushes, covers, etc. etc.
You just made my point, Barr has 283 tackles compared to Matthews 204 over that same span. That is with Matthews taking nearly half his snaps as a 3-4 pass rusher. What does that tell you? As far as covering, Matthews has 6 INTs in his career. He has always been able to cover.
Im not a GB fan, nor is Matthews my favriote player on the GB D, but he is a cost effective alternative to Barr, whos production isnt far off.
Yes, Matthews has a much wider array of responsibilities because he is a much more verdatile player, that hardly indicates he would have any deficency play 4-3 OLB, because he has literally proven at multiple positions that he can defend the run, cover, tackle, and pass rush.
Once again, you are fooling yourself to pretend Matthews will somehow magically lose his entire skillset by switching from a 3-4, which he just happened to have been drafted by. The reason im interested in him is because his ability lends itself to having zero issues in any system.
You are aware GB's new D coordinatior runs a hybrid system, and thusly Matthews will be taking snaps in a 4-3 anyway right?
Barr being Zimmers first draft pick doesnt mean we stick with him if we have better alternatives for the team, we have more cost effective options in relation to the production.