Post by Danchat on Jan 25, 2019 13:14:16 GMT -6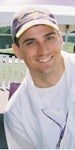 Adam Thielen had 52 catches for 697 yards-13.4 yards per catch-and 5 TDs. All while, for the fifth time in a five year career, playing all 16 games.
They performed nearly identically in the Vikings losses, Diggs had 6 more catches and 12 more yards (still barely more than 10 yards a catch), both had 3 TDs. And both had a monster game in the tie against Green Bay.
Can we please dispense with the myth that Stefon Diggs is somehow the Vikings best receiver? I am not saying that he isn't good. I still dispute he is by any definition a #1 receiver, despite the paycheck he is going to start getting, but all off-season long last year, Nick Olson was tweeting weekly how he is elite. This year, it's already begun. Sam Monson and MarxietFilm will no doubt being feeding the Mythos of Diggs all summer long.
Adam Thielen has 273 catches for 3616 yards and 18 TDs the last three seasons. More catches (by 23), more yards (by 843!) And 2 fewer TDs than Diggs over that span-quite honestly, it should be one...Carolina game 2017. So, 2 out of 3 he beats Diggs. Aside from the fact that, and this is a secret, he is from Minnesota and not drafted-he is almost never mentioned through the off-season. He gets paid significantly less than Diggs. He doesn't have a Geico commercial. He doesn't have innumerable Twitter threads dissecting ever route he runs.
But he didn't catch the Minneapolis Miracle. Is Stefon Diggs going to go the rest of his career being glorified for the fact Marcus Williams forgot how to tackle for one play?
Sorry, but my car lock is frozen, I am waiting for a locksmith, so this is what you get.
I agree on some fronts, Diggs does get overrated by many. I do think he has potential for a lot more and as the season went on, the plays where he was open and didn't get a pass increased. Add in the Vikings' awful screen plays and Diggs had a lot of 1-5 yard catches because of bad playcalling and bad blocking. But he's fast, has phenomenal hands, and runs great routes, so he really should be doing more. I also think it's worth mentioning that during the first half of the season, defenses were putting their best CBs on Diggs and that allowed Thielen to have monster games, and things shifted when teams finally figured out that trying to cover Thielen was a good idea.